AquaKure ® Advanced bio-systems
de-contaminant
BETTER IDEA
We were able to make a technical breakthrough by culturing and blending specific strains of bacteria to successfully help aquaculture operations have better water conditions.
AquaKure® is a carefully controlled and balanced mixture of bacteria, nutrients, and synergists, formulated to give maximum results. Using a small amount of a very concentrated product to gives excellent results at an economical cost to end users.
AquaKure® has been developed for use by aquaculturists (Large or small), and other livestock producers who must improve water quality characteristics to improve water quality, (both fresh and salt). It does not produce excessive hydrogen sulfide or ammonia under anaerobic conditions, but does convert ammonia to harmless nitrogen gas without depleting dissolved oxygen (DO), at the same time keeping algae growth to a minimum.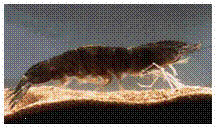 Working With Aqua Livestock Producers
Biotechnical principles are now used daily by the applied bio-treatment industry to enhance and accelerate the processes of nature. It is our aim to work with aquatic producers to use this natural method for the betterment of our production and working environment, the end result being a much better bottom line.
WHAT IT IS:
AquaKure® is a mixture of selected microbial strains that when added to aquatic bio systems form enzymes which help to degrade and liquify fecal mass, undigested food and other organics that contribute to conditions unacceptable to good aquatic bio-system management and production. It is a living system of both 100 % natural aerobic and anaerobic microbial strains which improve the aquatic environment in both salt and fresh water.
WHAT IT CONTAINS:
AquaKure® Bio-system contains a select blend of bio-organisms which have been selected for their ability to produce specific enzymes for use in and aquatic bio- systems.
WHAT IT DOES:
(A) Outcompeting algae cells forents.
(B) Reducing ammonia levels in solution, thereby available nitrogen for algae growth.
When used in your system, AquaKure® will:
Degrade and liquify fecal mass.
Reduce surface scum.
Reduce harmful buildup of ammonia.
Improve bio-filter performance.
Reduce algae growth.
Reduce bottom sludge.
Reduce Nitrogen compounds.
AQUAKURE CAN HELP YOUR OPERATION
By means of bio-degrading suspended, settled fecal and concentrated food solids. Bio-degradation of dissolved organic matter. Oxidizing ammonia to nitrite. Helping to convert nitrite to nitrate. Reducing BOD, Total Volatile Solids, COD, and Conductivity.
ALL OF WHICH WILL
ALLOW HIGHER STOCKING RATES
LOWER FEED CONVERSION
REDUCE EXPENSIVE LABOR COSTS
INCREASE MARKET WEIGHTS
REDUCE OFF FLAVORED END PRODUCT
LESS DAYS TO FINISHED MARKET WEIGHT
IN YOUR POCKET HELPING NATURE THE NATURAL WAY
RESEARCH LABORATORY TEST RESULTS
AquaKure® reduced solids by 50% in saltwater and 33% in freshwater.
AquaKure® reduced ammonia levels by 70% in freshwater and by 40% in saltwater.
AquaKure® reduced algal biomass by 64% in freshwater and 33% in saltwater.
AquaKure® reduced COD by 50% in freshwater and held steady in saltwater.
ECONOMIC LOSS FACTORS ASSOCIATED WITH POOR WATER QUALITY
Poor water quality results in disease, stunting of growth, and high mortality. At all stages of production, water quality must be within prescribed parameters dependent on the species. A higher price will be received for a harvest which is not "off flavored" by feed or water quality conditions, most commonly the result of dirty water. Catfish, tilapia, carp, trout, and shrimp acquire the muddy taste of river and pond bottoms which are high in sulfur producing bacteria and other debris.
AQUAKURE IS A BLEND OF CAREFULLY SELECTED CULTURES WHICH ARE EFFECTIVE IN HELPING TO DIGEST ORGANIC MATTER IN AQUACULTURE OPERATIONS. IT IS A PROVEN CONCENTRATED PRODUCT, WHICH, WHEN USED ACCORDING TO DIRECTIONS, WILL, GREATLY IMPROVE WATER QUALITY.
SOME COMMENTS BY AQUAKURE USERS
"The first week after using AQUAKURE we noticed our building had a better odor, it used to have a musty smell."
"Since using AQUAKURE we see fewer "spinners" on top and our mortality is a much less."
"After the second or third week our tanks had cleaner sidewalls with less scum."
"The solids removed by our mechanical filter are lighter weight and less dense since AQUAKURE. There is almost no odor from the filtered material."
"The fish seen healthier and more active, especially at feeding time."
"Since treating with AQUAKURE we seldom see fish on the top gasping for air in the afternoon, and we have fewer periods of low oxygen levels."
"One of the first things we noticed after using AQUAKURE was less slime on the fish when we were sorting for market."
"The market fish are deeper bodied and fuller in width since we started using AQUAKURE."
"The water is much clearer after using AQUAKURE, we can now see fish deeper in the tanks."
"When we forget or don't use AQUAKURE we can see all kinds of gradual changes is our system. There is no doubt it should be added each week."
"Since using AQUAKURE we adjust the flow rates to our tanks less often. When we work on a water line, we have found it to be cleaner and free of the normal growths found in most lines after a period of time."
"Our water quality wasn't that bad before using AQUAKURE but the ammonia, nitrite, and nitrate levels are better. We don't test for solids, but the water is much clearer."